8601 N Thorne Ln SW
Lakewood, WA 98498
(253) 584-4393
View on map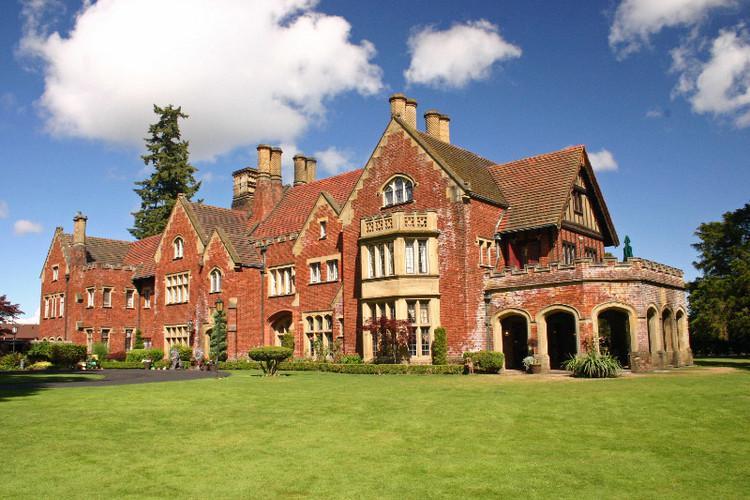 Thornewood Castle Inn & Gardens
Take a gracious, refreshing step back in time for a romantic evening, business trip, renewing getaway, honeymoon, or just a "be good to someone" night out.
While staying at Thornewood Castle, you can enjoy our lovely elegant common rooms, 3 acres of grounds and lake front, the 1/2 acre sunken perennial English garden designed by the famous Olmsted brothers, a summer porch with a lake view, a beautiful loggia, and a piano in the Great Hall for your pleasure.
The Game Room has pool, ping pong, and foosball; there are good books in the Library, and we have a video collection in our Movie Room. Some rooms have wireless internet and wireless internet is available in the Great Hall; wireless internet is also available in Lakeside and Lyoness.
Thornewood Castle Inn and Gardens
Where to Stay
Sleep in a 500-year-old castle or in a brand new suite. Swim in the pool or float in a lake. In Lakewood, there is a bed that's just right for you.
Wow! These days, it seems like information changes fast and often. The information on this website was deemed reliable at the time it was published and is for reference purposes only. We apologize for any inaccurate or outdated information you may find as you travel around this site. For the latest information on any business or activity listed on this website, check with the corresponding business or organization. Thanks for being swell about it.
© 2023 City of Lakewood, WA · Design: Hemisphere