4702 S. 19th St
Tacoma, WA 98405
(253) 473-3033
View on map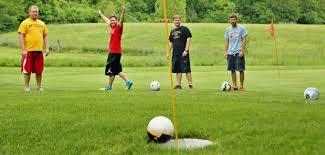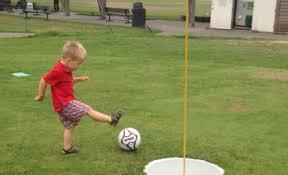 The difference between golf and FootGolf are the cups, which are 21″ in diameter, the ball (a #5 soccer ball), shorter holes, and the fact that the players kick the ball instead of using clubs. The main goal is to get the ball in the hole with the least strokes (kicks) possible.
This is a fun yet challenging place to play FootGolf. The pace of play is around 90 minutes and holes range in distance from 55 yards to 187 yards. The greens are fast and in good condition. The course is open 7 days a week. The course is shared with golfers, so please respect both golfers and FootGolfers while on the course.
This course hosted the first US Pro-Am Tour FootGolf Tournament in the Northwest and has hosted some of the best professional FootGolfers in the world. The course is not shared with golfers and is only open limited hours. The pace of play is approximately 2-1/2 hours and the holes range in distance from 90 to 320 yards in length.
Meadow Park Footgolf