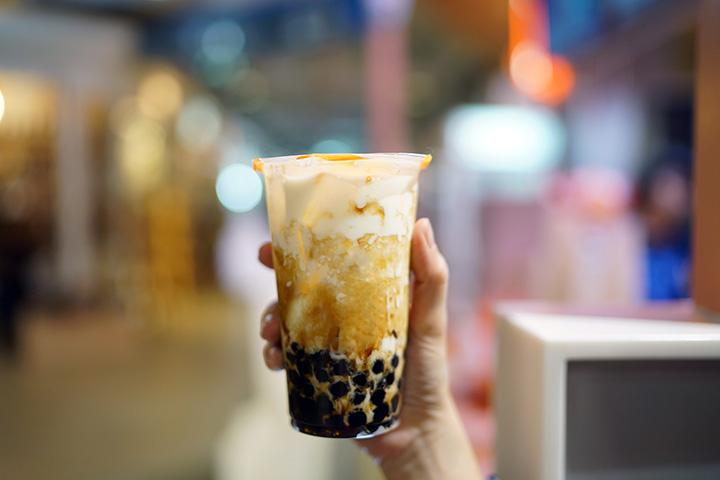 Restaurants in Lakewood, WA
Enjoy a World of Flavor on Lakewood's International Grub Crawl Tour
Take a day (or two!) to sample classic dishes from around the world at some of the many marvelous restaurants in Lakewood, WA! Below you'll find a list of independent or family-owned restaurants in a range of authentic cuisines, each offering mouth-watering entrees in the South Sound to make your Lakewood dining experience one to remember!
If you're planning a foodie getaway to Lakewood, you can opt to do our 1 or 2-day self-guided International Grub Crawl tour. Or you can pick and choose your own itinerary based on the kind of food you love.
How did we choose these Lakewood restaurants?
+
With 165 restaurants in Lakewood, we couldn't visit each and every one. And we aren't sharing about American food here or fast food, even though Lakewood has stellar options in these categories. Because Lakewood is a melting pot of many cultures, and because we have the South Sound's only International District, we're focusing on non-US-based cuisines for the most part. We aren't food critics, even though our team regularly eats out in Lakewood (yum!). We've visited several of these restaurants, but our goal here was to shine a light on some of Lakewood's most highly reviewed international restaurants and curate them into a tour format.
So, we've let the reviews on Google, Yelp, and Trip Advisor guide this shortlist of Lakewood restaurants. To make your Grub Crawl convenient, we've also grouped these restaurants in a logical order for traveling point A-to-B-to-C, etc. Occasionally, this meant choosing the #2 or #3 restaurant for a given food category to make our itinerary more logical. We trust that you can go on Yelp or your favorite food app to do your own research and make final decisions.
The beautiful thing about food is there is always room for friendly debates. Who makes the tastiest sushi? Or the most flavorful bibimbap? Heck, you can even debate how to spell bibimbap! So please join the conversation and leave your own online reviews. Food travel is about coming to your own conclusions, but to do that here, you'll first have to come to Lakewood and start eating. You won't be disappointed.
Grub Crawl Day 1
+
Vietnamese: You're going to eat a lot today, so let's start out with a light and late breakfast (or second breakfast?). Head to Pho Friends at 11 AM for a traditional Vietnamese breakfast of soup. That's right, we're talking pho. We recommend the steak and brisket pho at Pho Friends, Lakewood's #1 rated Vietnamese spot at the time of this writing. Despite being mostly liquid, pho can be pretty filling, so you might want to split this slurpable savory soup with a friend. Just make sure you can agree on the customizations (basil, lime, bean sprouts, hoisin, sriracha, jalapenos, etc.). If you want to pace yourself even more, you could just grab a Vietnamese coffee or bubble tea.
Korean: Lakewood, WA is something of a mini-mecca for delicious Korean food. The city of Lakewood actually ranks #81 in the U.S. for highest Korean population percentage, with nearby cities like Federal Way and University Place ranking even higher at #50 and #57 respectively. Therefore, it's not surprising that South Tacoma Street alone features countless outstanding Korean restaurants. To get acquainted with this local sub-culture (and to get your tummy rumbling!) head down South Tacoma Way to Gangnam BBQ for some Korean BBQ. Located next to the Boo Han Market in a strip mall, this place is 100% K-town, unassuming on the outside but transporting on the inside. And the food! It's all about the side dishes with Korean food, so tuck in, but don't miss out on the kalbi (short ribs).
Mexican: Next up, tacos! Lakewood taco lovers have given Taqueria el Sabroso many a glowing 5-star review! Taqueria el Sabroso, which translates roughly to "The Tasty Taqueria" lives up to its name: their carne asada taco is grilled to perfection and served alongside smokey jalapeños and crisp onions and is often described as the most flavorful taco to be found in the South Sound. Taqueria el Sabroso may be a self-described "no-frills shack," but this open-air restaurant lacks not an ounce of flavor nor charm.
Hawaiian: After some stick-to-your-ribs fare, it's time to go light again. Grab a bowl of succulent seafood and colorful Hawaiian ingredients at IC poke! A native island creation, poke, which means "to slice or cut," started as an inventive Hawaiian fisherman meal made from uncooked scraps of that day's catch. Now, poke made with yellowfin or bigeye tuna is a fresh delicacy found in supermarkets across Hawaii and the rest of the United States. Lakewood's IC Poke serves up deliciously healthy servings in a bowl, salad, or wrap form, all of which are entirely customizable. Look out for their delightful signature dishes like the Unagi crab salad bowl or vegetarian fan-favorite, the IC Tofu Poke!
Caribbean: For second dinner (because why not?), find your way over to OSJ International Restaurant- a cozy hole-in-the-wall Puerto Rican establishment that delights guests with traditional flair and undeniably delicious food. Spike your appetite with crispy tostones, or dive into OSJ's famous mofongo dish, which somehow tastes like everyone's Abuela's secret recipe! Along with great service and universally comforting comfort food, OSJ also features a vegan menu that has been heralded far and wide by plant-based PNW eaters! So stop by to grab a plantain appetizer or stay awhile. Either way, you'll have a memorable experience dining at OSJ.
Grub Crawl Day 2
+
After a serious day of eating, you probably won't need breakfast. So grab a donut from the Original House of Donuts and 16oz of caffeine. When you're ready for lunch, head to your first destination.
European: Feeling a little under the weather from last night's festivities? Head on over to Bruno's European Restaurant for their famous pickle and sausage "hangover" soup! Bruno's is a must-stop for traditional and authentic Polish-German fare, guaranteed to fill and cheer you up! Loyal Lakewood customers excitedly rave about their schnitzel, pierogis, and delicious frosty European beers. Come on in and enjoy this Mom and Pop restaurant's festive ambiance with friendly staff wearing traditional outfits and lively music. Make sure to practice your 'chicken dance' before going- you may be pulled into an impromptu dance session! Bruno's restaurant and Bruno himself were even featured adoringly on Diners, Drive-Ins and Dives, a show hosted by Guy Fieri as he explores the nation's greatest casual restaurants. So savor some soup, dance a jig, and don't forget to say 'danke!' as you bid farewell!
Korean: If you're still craving more Korean fare after Gangnam BBQ, don't you dare despair. It's time to visit Lakewood's #1 Korean Restaurant Ho Soon Yi, a homey kitchen in the International District serving up a range of flavorful delicacies. Known for their tofu dishes, we urge you to try the all-encompassing beef and seafood soondubu soft tofu soup. Not a tofu fan, try it anyway. We're serious. Watch in delight as your attentive server cracks an egg into the sizzling stone bowl as they serve it to you. This dish's flavor is perfectly balanced, so don't burn your mouth trying to eat too quickly.
Japanese: Don't let the modest location fool you- Kyoto is a gorgeous Japanese restaurant featuring a waterfall koi pond and river installation, private dining rooms, and a top-tier authentic dining experience. Diners regularly praise Kyoto's fabulous waitstaff and fresh, delicious plates of steaming delicacies! Order a lavish sushi boat to share and sip on traditional floral tea as you wait to enjoy the grand finale to your Lakewood Grub Tour.
Congratulations! We hope you enjoyed your Lakewood Grub Crawl, whether you visited every stop in order and ordered all the recommendations (we see you type As!), or reimagined your own ideal grub crawl list. Either way, we thank you for visiting Lakewood and branching out to try some truly spectacular international cuisines!
Where to Stay
Sleep in a 500-year-old castle or in a brand new suite. Swim in the pool or float in a lake. In Lakewood, there is a bed that's just right for you.
Wow! These days, it seems like information changes fast and often. The information on this website was deemed reliable at the time it was published and is for reference purposes only. We apologize for any inaccurate or outdated information you may find as you travel around this site. For the latest information on any business or activity listed on this website, check with the corresponding business or organization. Thanks for being swell about it.
© 2023 City of Lakewood, WA · Design: Hemisphere