Lakewood Historical Society
+
Lakewood was called The Prairie in the beginning - an expanse of land about 20 miles square, dotted with small lakes and occasional stands of Garry oak trees. Steilacoom and Nisqually Indians used the Prairie as a ready source of food and held gatherings before the advent of the white hunters, trappers, and settlers.
Located in the Colonial Center in the heart of Lakewood, this small storefront Museum brings to life Lakewood area history from its prehistoric period to the present time. Displays will feature natural history and geology, Native Americans, homesteaders to high-society, immigrant communities, local landmarks, and more.
Lakewood History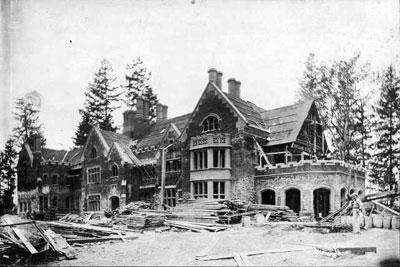 Steilacoom Historical Museum Association
+
Captain Lafayette Balch, a Maine sea captain, founded Steilacoom in January 1851. Originally he called it "Port Steilacoom." A few months later John B. Chapman took a donation claim to the west, naming his town "Steilacoom City." In 1854 the new territorial legislature incorporated "Steilacoom" combining the two rival towns into one. They were joined by Union Avenue.
In 1914 the town was torn from the beach as the Northern Pacific Railroad was built along the waterfront and the cottages were either torn down or moved. With the advent of the car, WWI, and the Great Depression, Steilacoom again became a sleepy town. Awakening in the 1940s with the proximity to an expanding Fort Lewis and McNeil Island Penitentiary, houses were constructed to accommodate the growing population. In 1940, the population was 823 and in 1950, 1233. During the 1950s Steilacoom celebrated four centennials commemorating its many firsts in the territory.
Steilacoom History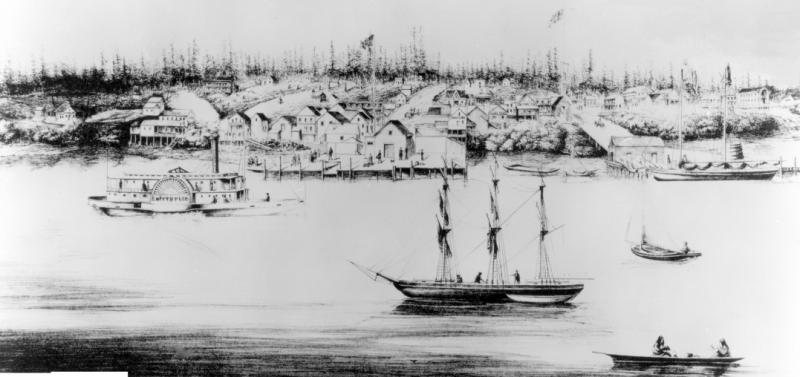 Tacoma Historical Society
+
The history of the city of Tacoma has been important to many people throughout the years since its establishment as a European-American settlement in the 1850s. Writers with significant dedication and talent – people like Herbert Hunt, Winnifred Olsen, and Murray Morgan – have labored long hours, recording the accounts and observations of Tacoma's early residents, as well as capturing the oral histories of the native people who had called Tacoma home long before the city took shape. The Tacoma Historical Society has its roots in the work of these dedicated people.
The Society began to take shape as early as 1989 but was formally established in 1990. The Washington State Historical Society was planning to build a new facility on Pacific Ave. Tacoma historians and history buffs, realizing that Tacoma-centric artifacts would not figure prominently in plans for the new museum, formed the Society out of the need for a repository that would help Tacoma tell its story to visitors and future generations.
Tacoma History